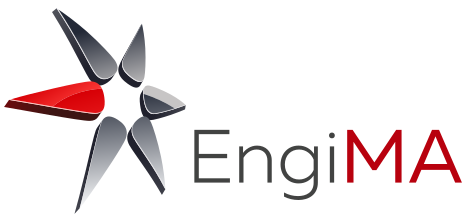 100% Moroccan company, founded in 2011, leader in the BIM sector in Morocco and which accompanies the actors of the construction in Morocco and in Africa in the flagship architectural projects such as the Grand Theatre of Rabat, the Mohamed VI Tower, the International Airport Aimé Césaire in Martinique and many others.   
We support our partners in the integration of high value-added solutions and digitalization while enabling them to strengthen their core business.   
To do so, we have surrounded ourselves with strong Technology Partners, leaders in their fields, notably AUTODESK, world leader in solutions for BIM (Building Information Modeling), AEC (Architecture Engineering Construction), Manufacturing and Media Entertainment, as well as FARO, world leader in hardware and software solutions for 3D Documentation and Scanning as well as for Inspection and Industrial Metrology.   
EngiMA has expanded its scope of action by launching a training center, EngiMA Academy, to support its customers in the development of skills and integration of digital solutions. We also offer solutions for 3D printing to quickly materialize ideas and projects from their conceptualization.   
For all your projects, EngiMA is your springboard to excellence.